New books to read means a new opportunity to acquire knowledge to be able to be used by God in a broader scope of possibilities in His service.
 That is the main reason why I'm sooooo excited to be at the MIBF 201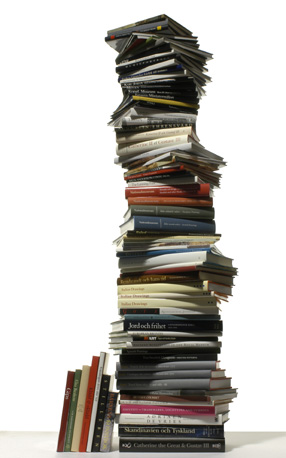 1 for the 3rd time already! See you guys there!:D
The 32nd Manila International Book Fair is just around the corner and who isn't excited?

On Sept 14-18, 10AM-8PM book lovers and worms of all ages will be raiding to avail books with low low prices. When I say low, it's really LOW! 

One of the publishers I most anticipate to go to is OMF Literature.They are the country's leading Christian publisher, celebrates over 50 years of publishing inspirational and motivational books that draw people to God's Word, including bestsellers The Purpose Driven Life, I Kissed Dating Goodbye, and This is My Story. OMF Lit's imprint for children is HIYAS.

It's my 2nd year of attending the fair and if it's your first time or you just want to have some advice on what things to-do's to maximize your experience, here are 5 things that you might want to consider to-do. 

 
Yellow people of the book-loving world! I'd like to invite you all to the 2011 MANILA INTERNATIONAL BOOK FAIR. Here's some info:

What: 2011 Manila International Book Fair

When: September 14-18 (it's from Wednesday to Sunday..so, don't worry you've got five days to raid the shelves)

…




Who Ever Made This.
YOU'RE A GENIUS
ugh how are you even real

GO MATT! 4 wins! i hope you'll get to the merge~ :D 
Regardless of what happens here tonight with the vote,i feel like ive already won. i have the most special girl in the entire world sitting here right next to me..If you dont mind i`d like to say something to her.

Amber; we came a long way in this crazy game.Ive seen you at your highest high and your lowest low and inbetween it all we worked together as a team to accomplish so much.It was really crazy,and in the end i ended up falling in love with you.

Youre the most amazing person ive ever met in my entire life,and i want to spend the rest of my life with you.

i love you with all of my heart,will you marry me?
10 years,4 seasons,1 outfit ;)
"Fifteen hundred people went into the sea when Titanic sank from under us. There were twenty boats floating nearby and only one came back. One. Six were saved from the water, myself included. Six… out of fifteen hundred. Afterward, the seven hundred people in the boats had nothing to do but wait. Wait to die, wait to live, wait for an absolution that would never come."
"She was my dream. She made me who I am, and holding her in my arms was more natural to me then my own heartbeat.  I think about her all the time.  Even now, when I am sitting here, I think about her.  There could never have been another." - The Notebook
the best.:))